See What A Few Of Your Customers Say About Our Services!

"The Go Seo Local team has been great to work with over the last year. They "own" a an entire segment of our advertising (Adwords) and have almost entirely taken it off our plate.
This customer rated you highly for work quality, responsiveness, value, and punctuality."
Brushhero.com

fairwayphysicianhomeloans.com
"Go Seo Local answers my questions quickly and makes me feel like he is happy to help. Our AdWords and Facebook campaigns are much more productive now that they are managing them.
This customer rated you highly for responsiveness, work quality, and professionalism."

Kineticcycling.com
"We enjoyed working with GoSeolocal.com.  We've increased our local online visibility and now have seen more customers come through the door!"

ZeroGravityChair.co
"We partnered with GoSeolocal.com to start and manage our online PPC Ads. We've 2x doubled our sales in the first month! Thanks GoSeoLocal.com!"

BackgroundChecks.me
"We agreed to have GoSeolocal.com handle our media buys online since what we where doing was failing. We started with nothing now our PPC ads are a profitable revenue stream!"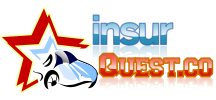 Insurquest.co
"We needed more call volume and conversions for our call center. GoSeoLocal.com has tripled our call volume through online ads and now we are getting more calls everyday!"
E-mail Us For A Free Quote!